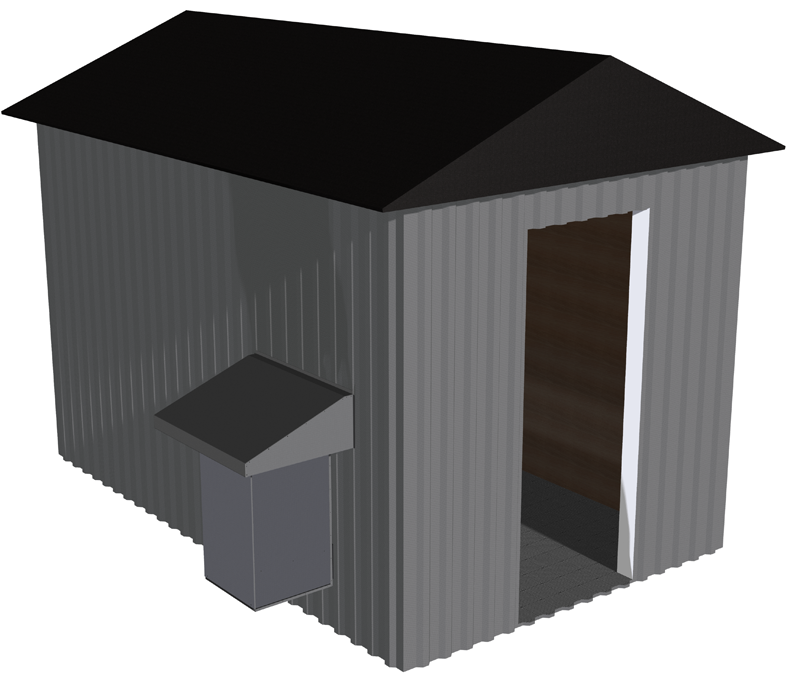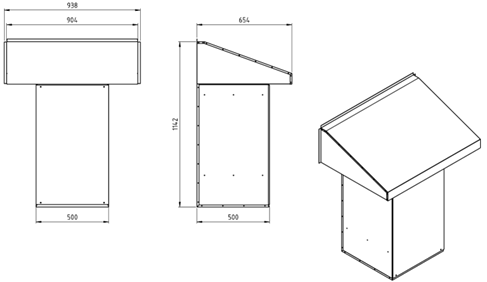 ODU 48EC is a custom designed product for telecom sites where a DeltaMaster unit cannot fit indoors
Currently, we offer a full-fledged alternative to the DeltaMaster 6L 48EC, namely the ODU-6L-48EC. It includes the same impeller as the DeltaMaster 6L, generates the same high flows, and can provide similar cooling capacity.
Contents
Unpainted casing in magnelis (C5)
EC fan with external rotor motor
1 filter ePM10 70% (M6) 490x490x360 4P
1 outdoor sensor of NTC type
Electrical data, fan unit
Voltage 48 V DC
Rated power 225 W
Rated current 4,4 A
Speed 1410 rpm
Sound pressure level 61 dBA (10 m)
Fan unit, airflow, dimensions, and weight.
700 l/s at an external pressure of 50 Pa with clean filters
Approved ambient temperature -25°C…+60°C
Weight 26 kg
Cooling capacity at Δt 2-5K* = 5-6 kW
Classifications according to IEC
Fan motor: IP42
Temperature sensor: Protection Class II
Connectors: IP20
DeltaManager: IP54
* Variations may occur depending on the site.
Just like DeltaMaster, ODU contains a temperature sensor and adjusts the fan speed automatically according to the setpoint values in the control unit.
Our popular control unit, DeltaManager, works equally well with ODU and is packed with features! In addition to the ability to set values for adjustment and reading, DeltaManager also offers a range of other functions. This includes standard damper control, a log for the 10 most recent alarms, a start signal for the cooling machine, more connection options via analog and digital inputs, advanced network functions via Modbus TCP for remote control and monitoring. DeltaManager is rated to IP54 standards for tightness.
We have a comprehensive list of accessories including air heaters, intake/exhaust hoods, damper systems, roof hoods, grilles, communication products for monitoring, and more.
ODU 48EC is designed for telecom applications with a 48V power supply. Our advanced control units regulate the fan continuously and have special modes for fire or power outage. It is also very easy to reprogram the control unit if additional special functions are desired.