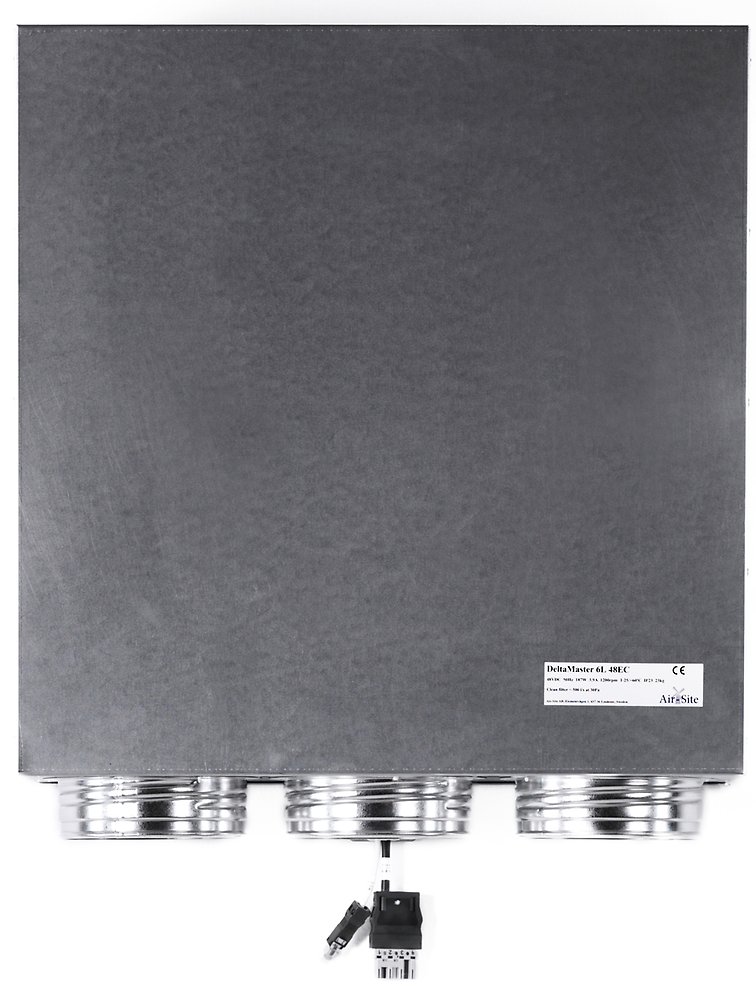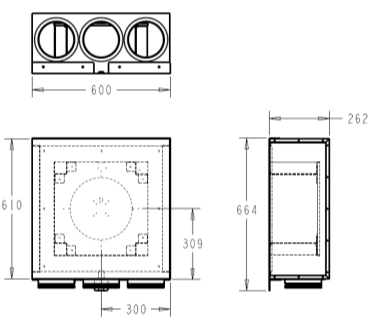 FreeCooling for Telecommunications Stations
DeltaMaster 48EC is a unique market solution for cooling telecommunications stations using the low impulse principle.
Contents
Fan housing in unpainted magnelis (C5), (painted version available as an option)
Sound insulation
EC fan with external rotor motor
3 pcs of hose clamps, Ø 160 mm
3 pcs of ePM10 70%-160-1500 filter bags
1 outdoor sensor

Electrical data, fan unit
Voltage 48 V DC
Rated power 290 W
Rated current 6,1 A
Speed 1442 rpm at 85 % output (max. 1760 rpm)
Sound pressure level 50 dBA (10 m)
Fan unit, Air Flow, dimensions and weight
600 l/s at external pressure of 50 Pa and clean filters
Approved ambient temperature -25°C…+60°C
Weight 23 kg

Cooling capacity at Δt 2K* = 5-6 kW
Cooling capacity at Δt 5K* = 10-12 kW
Classifications according to IEC
Fan motor: IP42
Temperature sensor: Protection Class II
Connectors: IP20
DeltaManager: IP54
* Variations may occur depending on the site.